Subject: Digital Curation program, Belfast ecovillage launched this year
This past year Still Water staff helped launch an ecovillage and a new graduate program, and were featured in a dozen news stories. Some highlights follow.
Belfast Cohousing & Ecovillage is a reality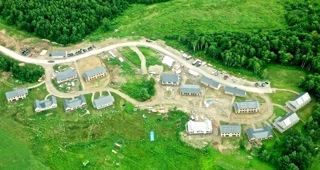 Now that its members are moving in, the Belfast Cohousing & Ecovillage was featured on WERU's live call-in show Talk of the Towns on the 25th of January. Still Water Co-Director Joline Blais is a partner in building this innovative community, whose net-zero energy homes and consensus governance aim to be a model for sustainable living.
Blais also coordinated a series of permaculture workshops to design an edible landscape for the ecovillage. In a collaboration with the architecture firm GO Logic, she installed energy monitoring sensors throughout her home to mine data on the dynamics of its Passivhaus solar technology. This research partnership will uncover ways that ordinary families can decrease their carbon footprint through changes in architecture, energy consumption, and daily habits.
Blais' research into sustainability and indigenous culture was the focus of an article on her "wonderfully insightful analysis" in Permaculture News.
Healing Seeds investigates human-plant relationships
Healing Seeds debuted at the Belfast Art Market on 12 July and was re-performed at the Belfast Cohousing & Ecovillage summer celebration on 14 July. Blais's performative artwork encourages participants to grow personalized medicine using an indigenous Russian practice. The project will be featured in Portals: Six Environmental Art Installations at Waterfall Arts in Belfast, which opens Friday 6 September 5-8pm and runs till 27 November. The exhibition is co-sponsored by Maine Environmental Art & Design, Unity College, CMCA, and the Maine Farmland Trust.
Fledgling Digital Curation program already earning national attention
Whether they manage bits for their local historical society or the Library of Congress, the digital era has placed added demands on today's curators. The growing need for training in these new skills is one of the motivations for the University of Maine's just-launched Digital Curation graduate program.
After only a year online, the program is being called "a national standard for the study of digital curation." One student opined:
"The breadth of [the instructors'] experience and knowledge (to say nothing of the eloquence, informativeness, and wit of their text) have made me feel that this first, inaugural class will be saying 'we were there when'..."
Program lead and Still Water co-director Jon Ippolito gave the keynote for International Audiovisual Festival on Museums and Heritage, Canadian Centre for Architecture, Montreal, 9-12 October, 2012. And UMaine's digital curation professors joined colleagues from around the world on January 8th at a summit in Washington with the aim of defining the knowledge and skills needed by today's information caretakers.
Still Water Senior Researcher John Bell and co-director Ippolito presented at the December advisory board meeting of
Preserving Virtual Worlds, an IMLS-funded initiative in D.C., to discuss ways to take advantage of Still Water's preservation and access tools such as the Variable Media Questionnaire and the Metaserver.
Bell and Ippolito also participated in the Library of Congress's Preserving.exe conference from 20-21 May on the challenges of keeping software alive for the long term.
John Bell is partnering with Dartmouth College to create a "media ecology" system allowing expanded scholarly access to and use of video archives including WGBH, the UCLA Film and Television Archive, the Northeast Historic Film Archive, and the Library of Congress Paper Print Collection.

The Maine Folklore Sampler, a collaboration between Still Water Co-Director Blais and Digital Curation faculty Pauleena MacDougal, drew the attention of the DC Telegraph. Visitors to the Web site can stream story and song recordings from all over the state as displayed on an interactive map, or consult curriculum guides for K-12 educators.

On 26 July, Wired featured an interview with Ippolito about the preservation of new media, including a mention of his upcoming book Re-Collection: Art, New Media, and Social Memory from MIT Press. The New York Times cited Ippolito's Variable Media Network in its 9 June article on preserving new media.
Software studies book debuts at number 1 in its Amazon category
An MIT Press book co-authored by John Bell about a single line of code hit number 1 in Computer Graphics at Amazon on release and went into its third printing in under a week. This groundbreaking collaboration between scholars at MIT, Georgia Tech, and UMaine received positive reviews from Slate and the Chronicle of Higher Education, and was the subject of presentations at MIT and UMaine.
Leonardo published an article by Bell on Augmented Reality and an interview with him by Richard Reinhart and Lanfranco Aceti. Later that spring, Bell spoke to the Bangor Region Chamber of Commerce on the business use of social media.
A contagious media project by John Bell prompted by the recent merger of Random House and Penguin Books went viral; Bell's Web site went from zero to ten thousand visitors in a few days, Random House editors began following him on Twitter, and Penguin Book's president mentioned him on Facebook.
Scalar earns Editor's Choice from PC Magazine
Scalar is an online platform that gives scholars new ways to publish media-rich research. PC Magazine honored April's public launch with an Editors' Choice along with a 4.5/5 star "excellent rating." The project was built by the Alliance for Networking Visual Culture (ANVC) centered at USC, which includes Still Water Senior Researchers Craig Dietrich and John Bell.
LA Green Grounds replaces lawns with lettuce
According to Streetsblog Los Angeles' Sahra Sulaiman, Still Water Fellows Vanessa Vobis, Craig Dietrich, and collaborators are "saving the world, one garden at a time." Their project LA Green Grounds continues to dig up both lawns and publicity on its mission to turn Los Angelenos into gardeners. Yes Magazine ran a headline story on their colleague and "renegade gardener" Ron Finley, who also gave a TED talk this past year.
Still Water helps Colby turn visitors into makers
Now that it has reopened on July 13 after a major renovation, the Colby College Museum is the largest art museum in Maine. Colby's staff invited Still Water to brainstorm about how to make their new pavilion a destination for today's media-savvy creators.
Still Water professors in the news
ABC TV-7 interviewed Ippolito to find out why one of five women use Pinterest. He weighed in on Maine Public Radio about the ASMR meme and about subliminal messages behind the colors of political ads.
Maine Public Radio also highlighted the debate over open access to scholarly publications in conversation with Ippolito and his fellow colleagues from the University of Maine.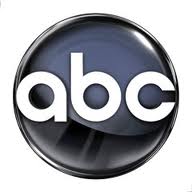 The 2013 New Media Night was the focus of ABC/Fox's "New Media around Every Corner" on 2 May 2013. Anchorman Jared Pliner applauded New Media capstones, declaring, "To see some of the things that they crank out of that university is just amazing. The hope is that they will take this out beyond graduation and turn it into something, perhaps even a business. Incredible stuff."
In addition, Ippolito published an analysis of Facebook in the book Open Field: Conversations on the Commons and an interview on the future of museums in WEAVE magazine.
Past Still Water newsletters online
Visit Still-Water.net/newsletters to read about other newsworthy Still Water projects. (If you want to stop getting these biannual newsletters, please let us know.) Have a great August!